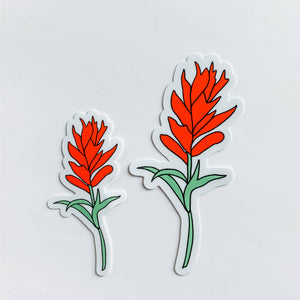 Show your love for wildflowers with this beautiful decal, made from an original drawings of my favorite wildflower, Indian Paintbrush.
Perfect for your car, RV, water bottle, laptop, anywhere you want to show a little wildflower pride!
Packaged Loose. Weather, dishwasher, fade & scratch resistant.
100% designed, printed, and assembled in the USA!