Modo Boutique is a carefully curated women's designer consignment shop in Portland, Oregon as well as a fabulous online destination to buy and sell.
We proudly carry: Ace & Jig, Adriano Goldschmied, Burberry, Caron Callahan, Chloe, Chanel, Cydwoq, Cos, Dolce & Gabbana, Dosa, Elizabeth Suzann, Everlane, Frame Denim, Frank & Eileen, Frye, Gucci, Helmut Lang, Ilana Kohn, Isabel Marant, Lululemon, Louis Vuitton, Missoni, Patagonia, Pendleton, Prairie Underground, Prada, Rag + Bone, Vince, and so many more.
hundreds of new items each week
Who we are
At Modo Boutique, we're all about curating the latest and greatest in women's fashion. From top designer labels to independent and one-of-a-kind finds, we're your go-to destination for all things stylish. It's like having access to the world's most amazing closet, filled with only the cutest and most exciting pieces. Come explore and discover your next favorite look with us!
shop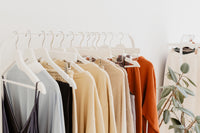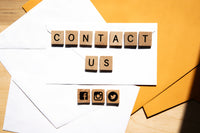 How to consign
Want to consign with us? No worries, it's easy-peasy! We'll send you a consignor shipping kit with a pre-paid UPS label and a handy bag to mail your items in.
If you're in the area, just drop by anytime or schedule a drop-off appointment. Contact us if you'd prefer a free at-home pickup or closet consultation. We'd love to see what you've got!
consign
about us
At Modo Boutique, we're all about sustainability and giving fashion a second chance. We're passionate about recycling and rediscovering stylish pieces for our store and your closet. We know you care about the environment just as much as you care about your wardrobe, which is why we've been helping womens sell their clothing, shoes & accessories online since 2006 and running our Portland storefront since 2008. We research, photograph, and post your items on our website and also display them for sale in-store. Let's work together to make fashion more sustainable and stylish! Learn more..
Testimonials
My favorite resale boutique in Portland.
I have gotten some of my all time cherished pieces from Modo.

Lauren C.
An amazingly cozy and well organized boutique! If you haven't shopped here, you are missing out. 

Stacy M.
Without question the best upscale consignment shop  in Portland for consignors & they consistently offer high quality gently used and even new merchandise that is  perfectly on trend without being too edgy or overdone.

Over S.