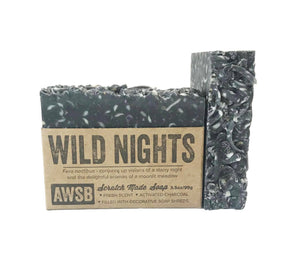 Our brand new Wild Nights Soap is calling!
Enriched with activated charcoal, scented with a crisp sage/geranium essential oil blend, and sprinkled with our palest soap shreds, Wild Nights is sure to be a huge hit at your house.
We adore this soap because it uses up all of our lighter colored soap scraps and zero waste is a good thing.
I guess you could call it the dark side of Wildflower.