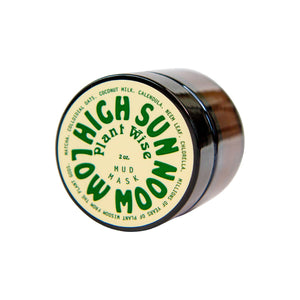 Plant Wise is a simple mask with only 6 ingredients that assists in the regeneration of skin cells, elasticity, and hydration.
It helps hold in moisture while easing inflammation and irritated skin.
It's great for eczema, sunburns, and reduction of acne. It empowers our skin to heal, calm, cool, soothe, balance, and glow.
Used as an all over face mask or as a spot treatment, Plant Wise is a natural cleanser from the earth that will leave your skin feeling loved and nurtured.
An antioxidant rich blend of matcha, colloidal oats, coconut milk, calendula, neem leaf, and chlorella. Mix with water, hydrosol, apple cider vinegar, or honey for application.
100% organic Handmade in small, monthly batches with a 2+ year shelf-life.
How to use ~ In a small bowl or the palm of your hand, combine with plant water, organic yogurt or honey for increased moisture, organic apple cider vinegar for deep pore cleansing, or simply pure water. Once your mask has reached its desired consistency, lather