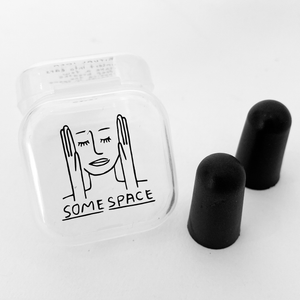 We get it — sometimes we just need a little space. Here's a handy set of ear plugs with a friendly relaxation ritual for when the world is full of noise.
Want to get away from the world? Put on People I've Loved's Some Space Ear Plugs and you'll be in a galaxy far, far away! These ear plugs make the perfect companion for any escape, letting you blissfully block out all the noise (and people) you're trying to get away from. So take a trip, and say goodbye to the world! 🚀
Includes one set of ear plugs.